#1 Professional
Crawl Space Vapor Barrier Installation
The Importance of Installing a Crawl Space Vapor Barrier
Crawl spaces notoriously trap excess moisture that evaporates from the ground below, leading to health and safety issues for your home and family. Atticare encapsulates your crawl space with a vapor barrier to ensure it stays dry and free of mold, mildew and rot.
For most homeowners, your crawl space is a neglected area of your home that you forget even exists, nevermind visit. If you've ever been in your crawl space at all, you'll notice that it is typically warm, humid and rife with insects and pests.
Due to its proximity to the ground, your crawl space is especially vulnerable to condensation evaporating from the ground, which creates the ideal habitat for pests like termites as well as mold, mildew, rot and rust. The air circulating through your home inevitably passes through your crawl space, so these contaminants can make their way indoors and cause significant health issues.
While the health problems caused by moisture beneath your home or business threaten those that live or work there, the cumulative impact of these conditions can also result in structural damage. That's why it's so important to act right away if you notice any of the signs of excessive moisture in a crawl space:
Standing water in the crawl space
Insect and pest infestation
Bad or musty odors
Rotting wood on the ceiling of the crawl space
Warped or sagging floors
Rusted pipes in the crawl space
Observable mold or mildew
Encapsulating your crawl space with a vapor barrier protects against these issues by separating the underside of your home from the ground and keeping out the moisture and termites. A vapor barrier, which is a thin layer of impermeable material typically made from polyethylene sheeting, can block water from entering the crawl space and help preserve the health and safety of your home and family.
At Atticare, we can provide a full inspection of your crawl space to uncover any potential issues and help decide whether you could benefit from installing a crawl space vapor barrier. We can fully clean, prepare and encapsulate your crawl space to ensure you have a healthier, more energy-efficient home and create a dry, viable storage space below your home that is both functional and sanitary.
The Benefits of a Encapsulating Your Crawl Space
Having a crawl space vapor barrier installed beneath your home offers a wide variety of benefits to you, your home and your family:
Reduced moisture levels
Mold, mildew, rust and rot prevention
Protection against termite damage
Reduced energy usage
Monthly savings on utility bills
Lower carbon footprint
Improved air quality
Reduced exposure to harmful contaminants
Elimination of foul odors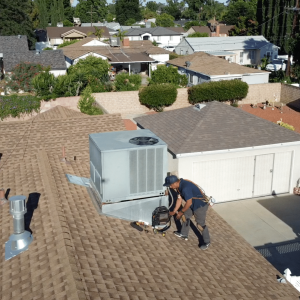 The Vapor Barrier Installation Process
Installing a crawl space vapor barrier is a multi-step process that involves first cleaning and preparing the area to ensure it is in optimal condition before encapsulating it:
Insulation Removal & Surface Clean – Our team will remove your current insulation as well as any dirt, debris, or other undesirable waste and dispose of it properly. Once finished, we will be able to see any issues hidden beneath.
Sanitization & Decontamination – For a deeper clean, we use industrial cleaning equipment to eliminate fungi, germs, mold, mildew and bacteria. Once airborne, these contaminants can lead to respiratory issues, bacterial disease, viral disease and more being harbored and spread after-the-fact. Our trained team will make sure your home is 100% free from contamination, bacteria, and odor.
Rodent Proofing (optional) – If we notice any potential rodent entrances during the removal and cleaning processes, we can construct blockades that keep them out of your home in a safe, effective way. Our solution also comes with a 1-year warranty for your peace of mind.
Air Sealing – Our team will fill and caulk any gaps between the attic and living space to prevent precious energy from escaping upward, making your home more energy-efficient. This measure is now required by California's Title 24 building code whenever a contractor removes insulation.
Insulation Installation – Once your attic or crawl space are clean and sealed, our insulation experts can reinstall yours or work with you to find an insulation well suited to the structure of the space as well as your budget.
Vapor Barrier Installation – We lay the sheet of polyethylene along the ground within their crawl space to protect their insulation and their home's foundation and securely attach it to the base of your home, sealing the area off to moisture, termites and more.
Why You Should Choose Atticare for Encapsulating Your Crawl Space
Atticare are fully licensed and insured attic and crawl space professionals with over a decade of experience helping homeowners on both US coasts to save money and create more healthy, energy-efficient home environments. We have a 98.8% satisfaction rate amongst our clientele and have been Diamond Certified because of our reputation for excellent workmanship and superior customer service.
Don't just take it from us! Check out some testimonials from clients who worked with us and can tell you themselves.
If you are in need of a professional crawl space vapor barrier installation in Los Angeles, New York, New Jersey, or the San Francisco Bay Area, look no further than Atticare! Schedule a free consultation today by sending us a message or calling us at 1-866-692-5449.
Fill out the form below OR call us now to schedule a FREE consultation